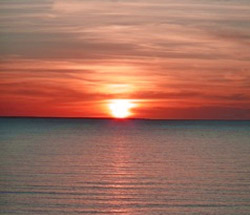 Established in the early 1980's, the QPPA is affiliated with the Psychoanalytic Psychotherapy Association of Australasia (PPAA) which is a federation of psychoanalytic psychotherapy associations within Australia and New Zealand. Other member organisations include APPWA, NSWIPP, VAPP, CPPAA, and NZIPP.
WHAT IS PSYCHOANALYTIC PSYCHOTHERAPY?
Psychoanalytic psychotherapy is a specialised form of psychological treatment derived from psychoanalysis. Psychoanalysis was founded by Sigmund Freud over 100 years ago as a theory of mind and a method of psychological treatment. Freud's discovery of the unconscious and how it influences our emotional development and experience throughout our lives, transformed our understanding of ourselves as human beings and led to the birth of psychology as we know it. Since Freud, psychoanalytic ideas have been applied 'beyond the couch' to the fields of art and literature, philosophy and culture and have enhanced our understanding of ourselves as social and cultural beings. Psychoanalytic theory has advanced a great deal over the past 100 years, with the proliferation of many schools of thoughts, but it is still taught and practised as a specialised form of psychological treatment around the world.
WHO WOULD BENEFIT
People seek help for many reasons; they may be struggling with feelings of depression or anxiety. Or they may have problems within relationships at work or with family or friends or there may be difficulties making new relationships. Some people feel stuck in some way with their life or are having difficulty coping with change or other areas important to their life.
Psychoanalytic psychotherapy offers a new emotional relationship. Over time the unconscious beliefs developed from early life experiences informing current patterns of behaviour and thinking, can be recognised and better understood with the expectation of relief from personal distress.